LaShawn Merritt is a 2008 Olympic gold medalist in the 400m and 4x400m. Born in Portsmouth, Virginia, he competed as an NCAA athlete for East Carolina University for one year before signing as a professional athlete with Nike. Merritt became the brunt of ridicule and jokes after he was suspended for using three consecutive positive tests for the banned substances Dehydroepiandrosterone (DHEA) and pregnenolone, claiming it was caused by the male enhancement pills he had been taking.
Doping Allegations
Edit
In April 2010, it was announced that Merritt had tested positive for steroids, DHEA and pregnenolone, substances that are used to assist in muscle building. Merritt's defense was that he had been taking a male enhancement product called ExtenZe, not knowing that it contained a banned substance. In court, a clerk from 7-11 testified that Merritt routinely came to the store between December 2009 and January 2010 to buy juice and a lottery ticket. He would then leave and then return to buy condoms and ExtenZe. Coming clean about how these substances got in his body would be a humiliating public experience for Merritt but in order to win back his eligibility to compete, he was face with no choice but to admit to his mistakes.
Doping Conviction and Ban
Edit
The 7-11 clerk's testimony during the trial was convincing enough that the jury reduced his 2 year ban to 21 months back dating to October 28, 2009 and ending on July 27, 2011. However, the IOC ruling that any athlete banned for six months or more could not compete in the next Olympic Games was a blow to Merritt and he appealed. After failing once to get the ban lifted, Merritt successfully took his case to the Court of Arbitration for Sport (Cas) and overturned his ban to compete in London 2012.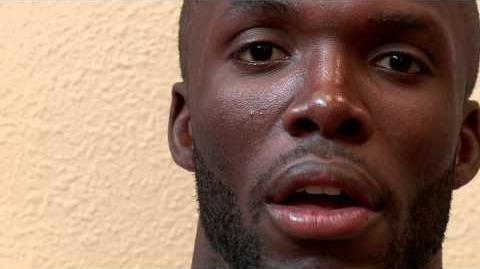 Notable Accomplishments
Edit
| Event | Athletic Event | Result | Current Status |
| --- | --- | --- | --- |
| 400m | 2008 Beijing Olympics | Gold | Official |
| 4x400m | 2008 Beijing Olympics | Gold | Official |