Floyd Landis (born October 14, 1975) is a retired American professional road racing cyclist. Landis won the 2006 Tour de France, but was stripped of his title after testing positive for performance enhancing drugs.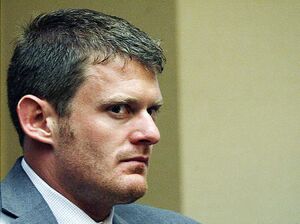 The Floyd Landis doping case is a doping scandal that featured Floyd Landis, the initial winner of the 2006 Tour de France. After a horrible race in Stage 16, where he had lost ten minutes, Landis came back in Stage 17 riding solo and passing his whole team. However, a urine sample taken from Landis immediately after his Stage 17 win has twice tested positive for banned synthetic testosterone as well as a ratio of testosterone to epitestosterone nearly three times the limit allowed by World Anti-Doping Agency rules. The International Cycling Union stripped him of his 2006 Tour de France title. Second place finisher Óscar Pereiro was officially declared the winner. The only previous Tour de France winner to be disqualified was 1904 Tour de France winner Maurice Garin.
Ad blocker interference detected!
Wikia is a free-to-use site that makes money from advertising. We have a modified experience for viewers using ad blockers

Wikia is not accessible if you've made further modifications. Remove the custom ad blocker rule(s) and the page will load as expected.